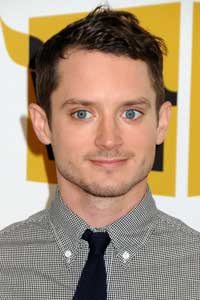 Date of Birth: January 28, 1981
Born in Iowa, Wood started modeling at an early age, moving swiftly into commercial work. In 1988, he moved with his family to Los Angeles, where he attended the Annual International Modeling and Talent Association Convention. While there he wowed agents from around the country and quickly landed himself an acting deal.
After a small role in a Paula Abdul video, film work almost instantly followed, with bit parts in Back to the Future Part II (1989) and Internal Affairs (1990). He then won acclaim as a young Barry Levinson in the director/writer's personal drama Avalon (1990) and went on to star in Paradise (1991), Radio Flyer and Forever Young (both 1992), all of which gave him roles of substance that revealed both his talent and natural appeal.
Wood's talent became more than apparent when he was teamed up with Macaulay Culkin for his next film, The Good Son (1993). Wood's talent shone opposite Culkin's performing abilities, and critics were forced to admit that Culkin, who was the biggest child star at the moment, didn't have half the acting chops that Wood did. Wood won a Saturn award for his performance. In The Adventures of Huck Finn (1993) he charmed audiences in the title role, based on the book by Mark Twain. In 1994, fresh from performances in The War co-starring Kevin Costner and North, Wood won the ShoWest Young Star of the Year award. His next film, Flipper, co-starring Paul Hogan, was based on the popular TV series.
As Wood grew in size and maturity, so did his roles. Ang Lee's The Ice Storm was a critical success and offered Wood positive development in his career. After successful runs in The Faculty and Deep Impact, Wood returned his sights to his education. Hoping to attend New York's Columbia University, Wood says he's open to taking correspondence courses if filming keeps him from the classroom. "This is a crucial time in my career," he explains, "going from child to adult actor, and I can't allow anything to interfere."
In 1999 Wood signed on to what's likely to be one of the most remembered and grandest films in his career. Playing the lead character, the hobbit Frodo Baggins in the Lord of the Rings trilogy will likely become one of his crowning achievements. "It has been the experience of a lifetime," Wood says of LOTR. "I doubt I'll ever get another chance to realize a character this fully."
Since then, he has played roles in several films, including Eternal Sunshine of the Spotless Mind (2004) alongside Jim Carrey and Kate Winslet, and Bobby (2006). In 2005 he bought a house in Venice, California. He has an older brother and a younger sister